The counter
Entering the restaurant, it is hard not to notice the countertop laden with typical coldcuts, fruits and vegitables that are in season, and the famous florentine beef-steak..
We are in the San Frediano district, not far from Lungarno Soderini. Opened as a fiaschetteria in the 1950s, one with a kitchen, which served the renaioli of the Arno. Since 1987 the fiaschetteria has been only a trattoria. You eat fast, if you want, and share the table with other customers. On Tuesdays and Fridays there is an excellent boiled cod, with chickpeas, or stewed, Livorno-style.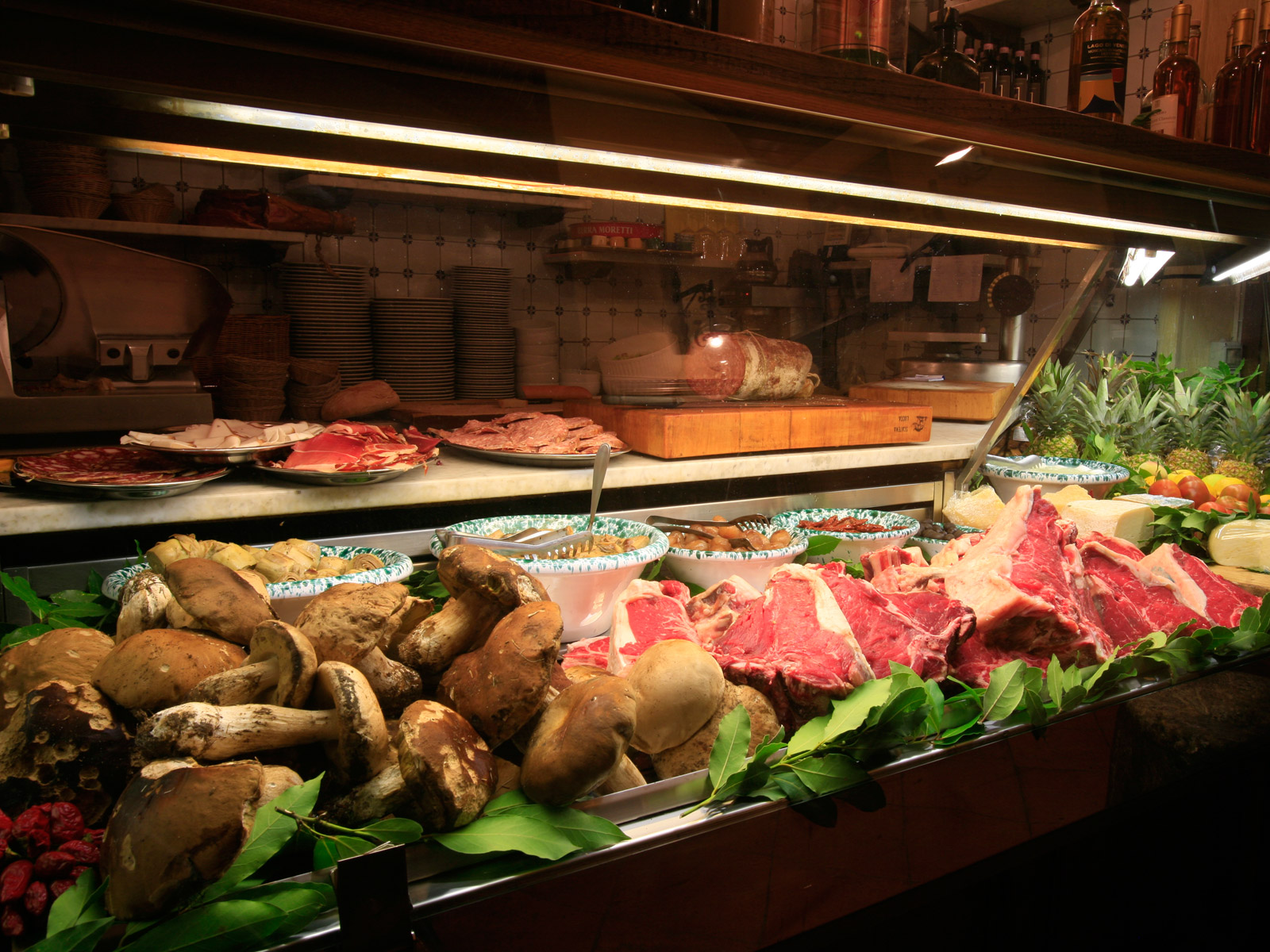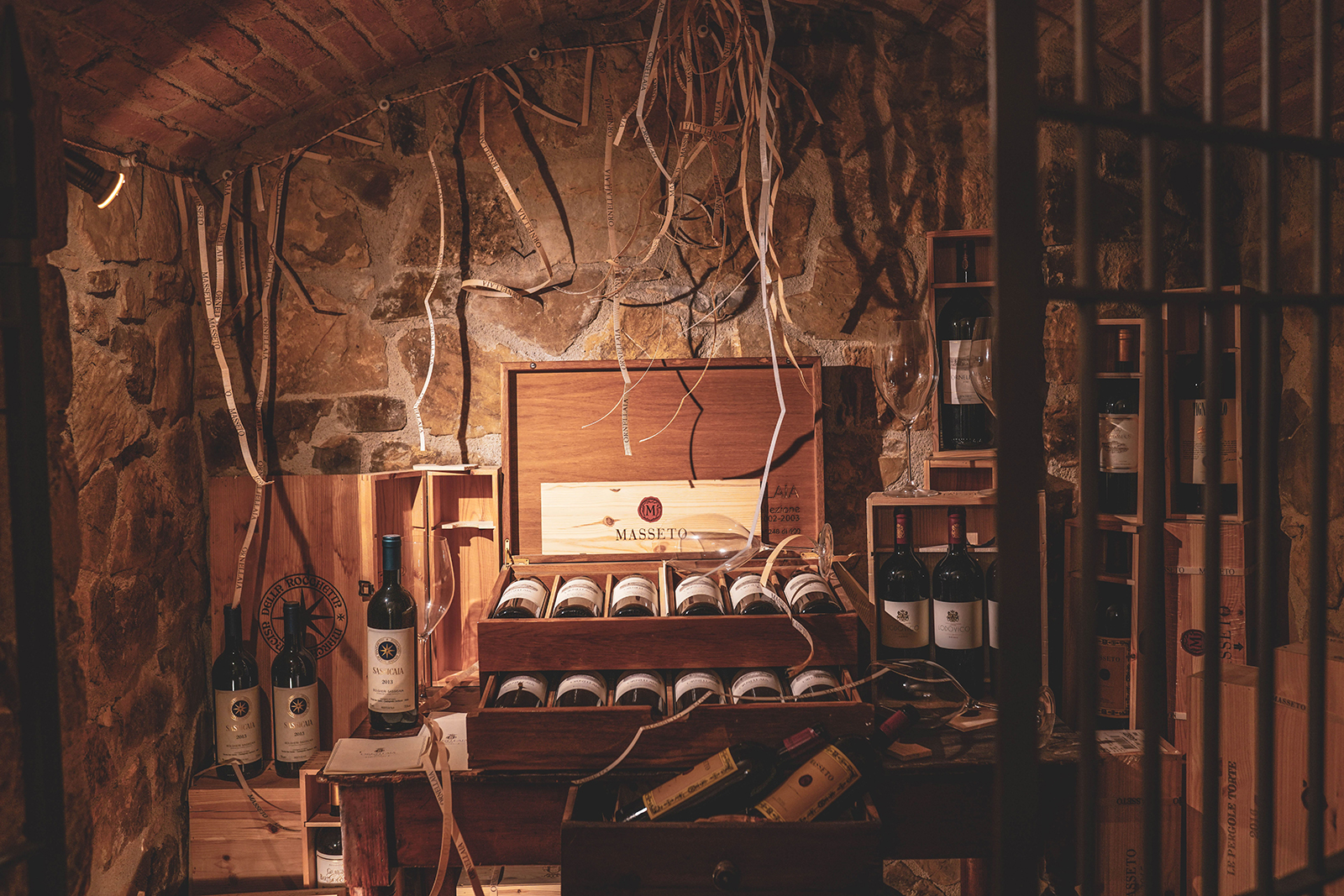 Wine cellar
The cellar of 'Cambi offers about a hundred clearly Tuscan wine labels that perfectly match the cuisine.
Bolgheri wines can be found, including Masseto, Sassicaia, Ornellaia and Guado al Tasso; the great Super Tuscany, such as Tignanello and Solaia; a dozen labels are then reserved for Brunello di Montalcino from different vintages; obviously there are numerous Chianti Classico, Riserva and otherwise, of the most famous companies in the region, and the reds of Montalcino and Montepulciano.
The Garden
In summer the garden can accommodate about sixty people; it overlooks the small piazza del Tiratoio from which you can see the dome of the church of the Cestello.
Professionalism and friendliness of the service in a home environment easily put the traveler client at ease, who can feel at home.
The Halls
They are located in a sixteenth-century or perhaps older structure that was born as a convent and then transformed into stable-stable rooms of noble Florentine families, a past of which there are still numerous traces: effigies, period objects and architectural finishes. The décor is warm and welcoming: you eat on wooden tables with paper placemats and sit on stools and benches.