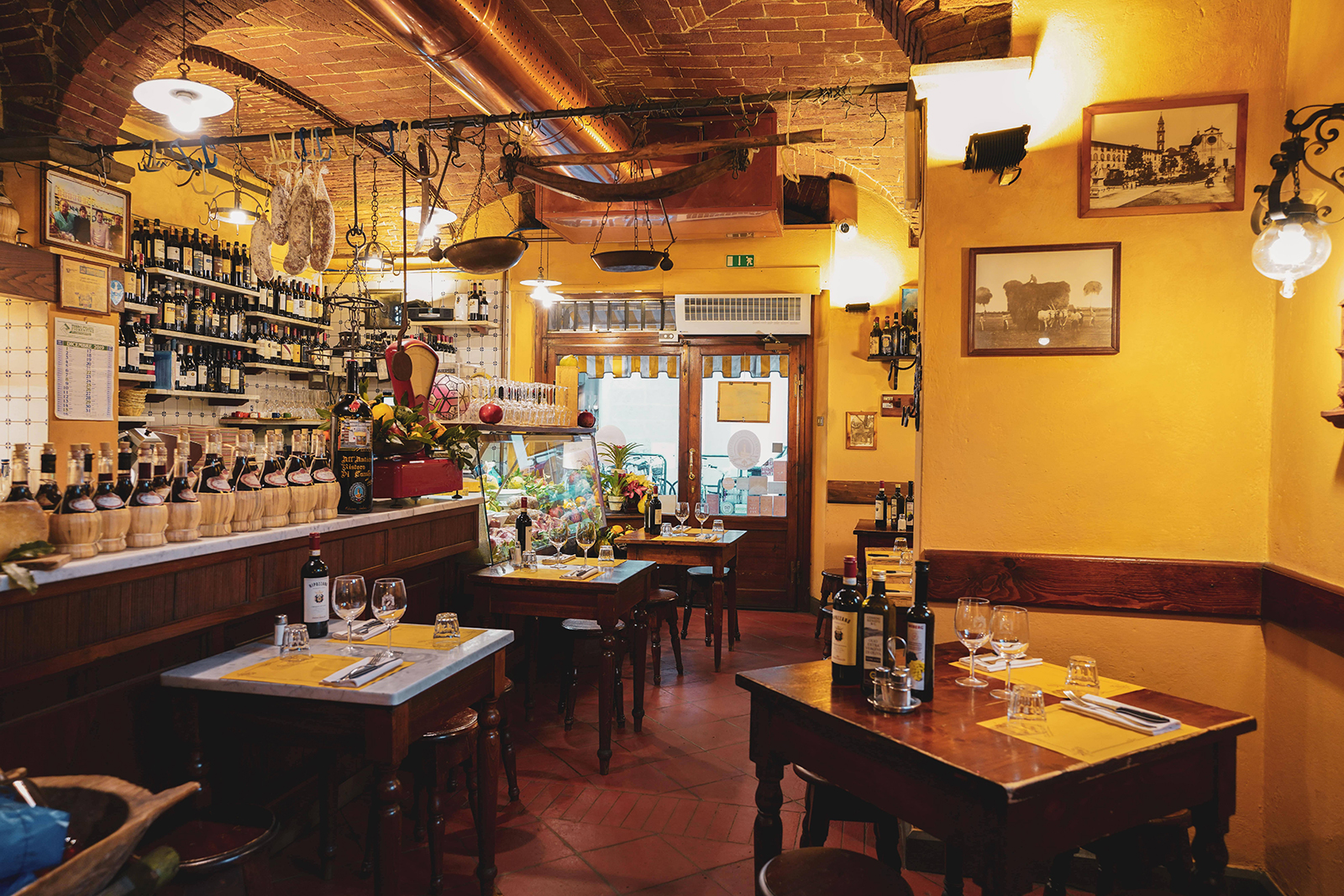 Tuscan Cuisine
In the heart of Florence, in the San Frediano district, come and eat at the Antico Ristoro di Cambi ...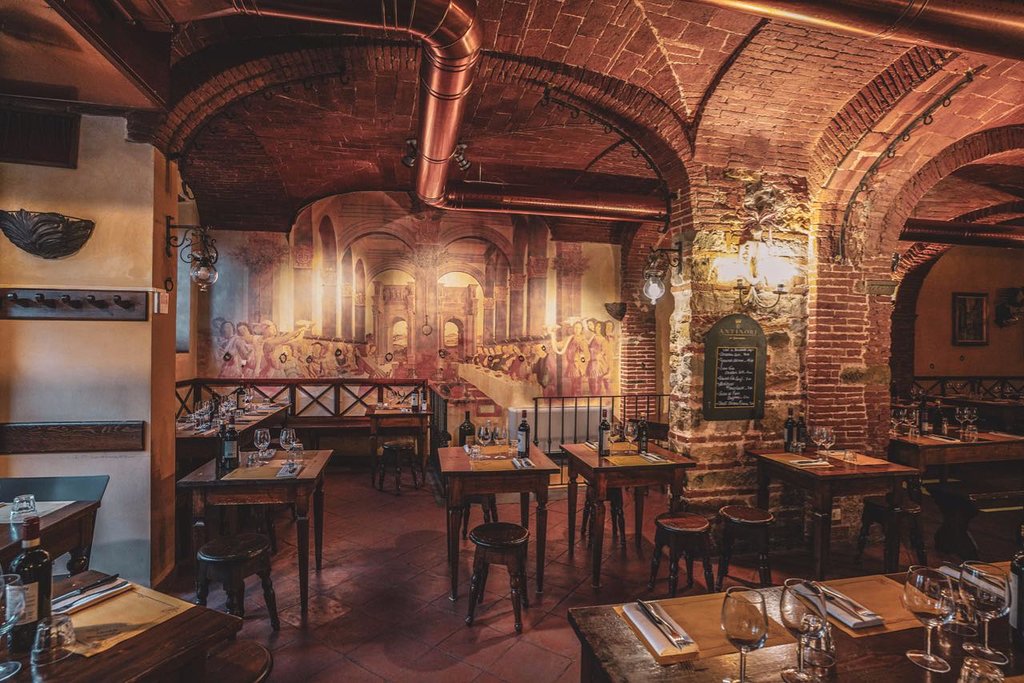 An ancient Osteria
Atmosfera unica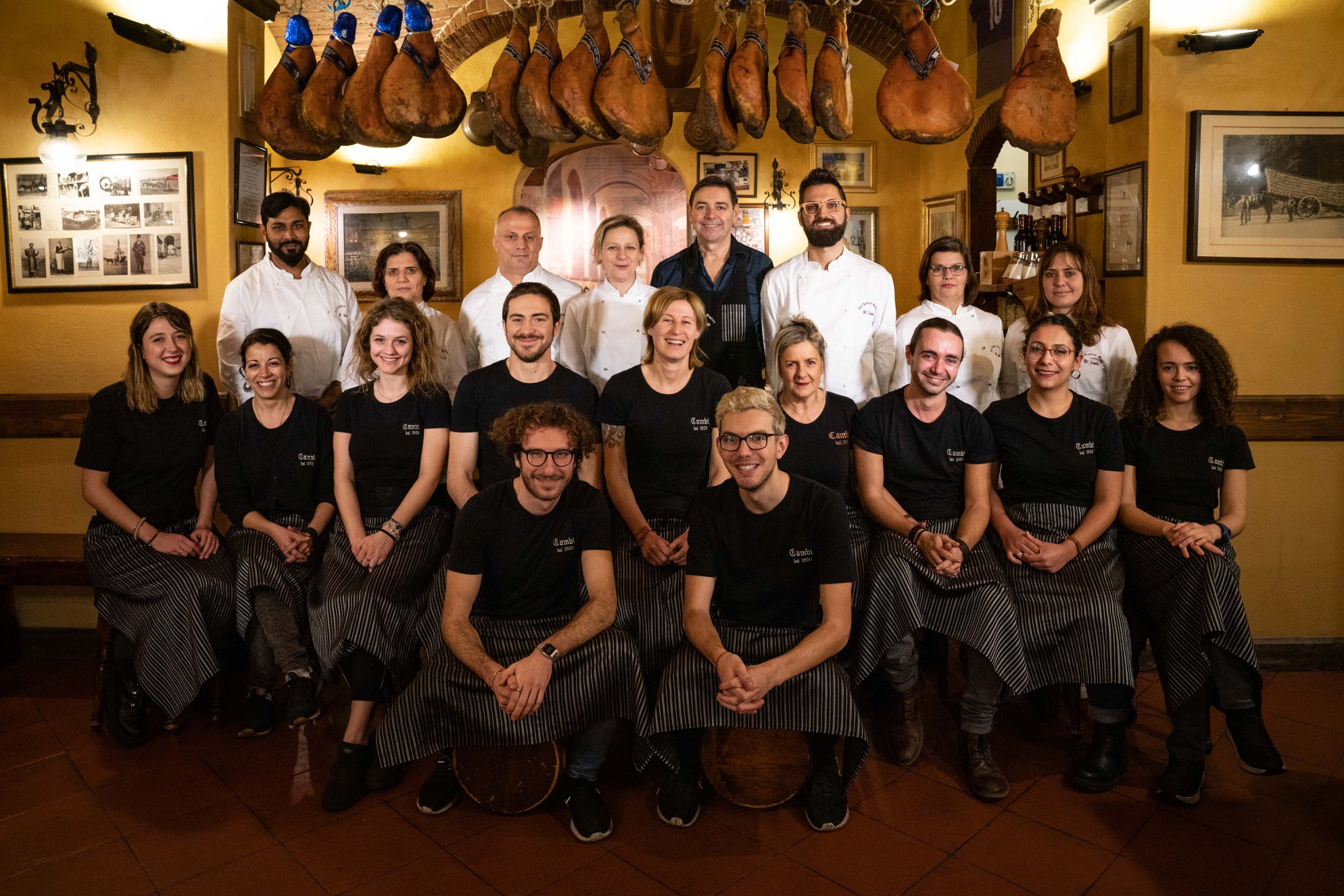 Spectacular staff
Let yourself be bewitched by our kindness and hospitality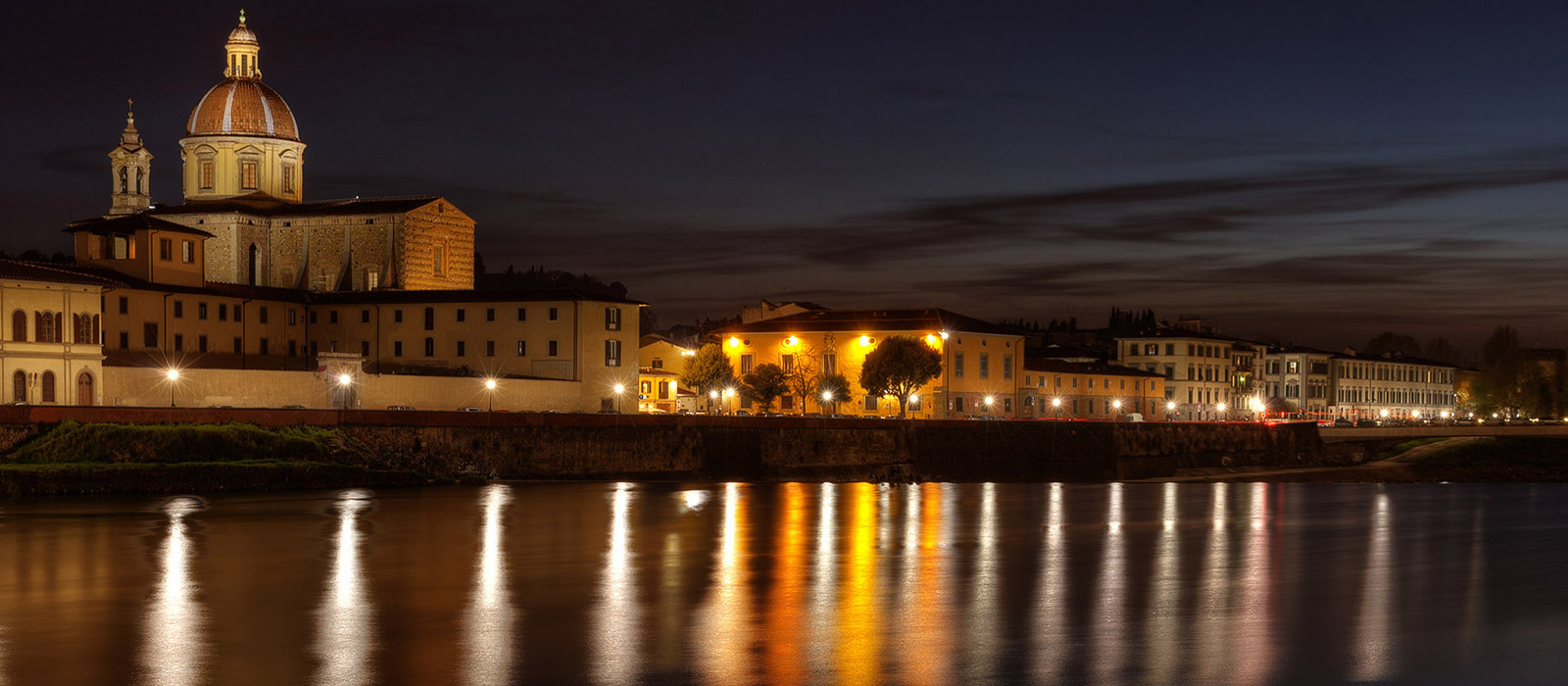 Near the Arno
A typical Tuscan restaurant, unforgettable,
under seventeenth-century vaults ...
BOOK NOW
La Repubblica: "Eat and Drink" by Gianni and Paola Mura
The cuisine is obviously typical Tuscan home cooking. You can enjoy excellent appetizers of cold cuts and cheeses accompanied by delicious pickles; among the first courses the lion's share is certainly the ribollita, pappa al pomodoro, tagliatelle with wild boar and penne with courgette flowers.
Tripe and lampredotto offal, always present in the menu that is compiled daily, remind us that we are in San Frediano, the heart of old Florence.
The fried brain, the chicken with fried seasonal vegetables and the exceptional Florentine steak, one of the best in the city for its taste and quality, make this restaurant a must for gourmets and gourmets.
Among the desserts stand out the apple puff pastry with hot cream, tiramisu and chocolate cake.
The Antico Ristoro was founded in 1950 when Silvano and Bruno opened the Fiaschetteria Cambi in the San Frediano district, a shop where they served wine, cold cuts, sandwiches, anchovies, tuna and pickles. The customers of the time, in addition to the inhabitants of the neighborhood, included the Arno rowers who during their work break refreshed themselves with a sandwich and a good glass of wine. Hence the name of Fiaschetteria, which only later became Antico Ristoro di' Cambi. Silvano and Bruno have managed to transmit the passion and love for this profession to their children, Fabio and Stefano, who over the years have been able to keep their professional and human values ​​intact, including through various transformations to expand the venue. We can well say that this trattoria keeps alive its tradition of typical Tuscan cuisine where professionalism and friendliness of the service ensure that the traveling customer is fully integrated into a welcoming environment, feeling at home.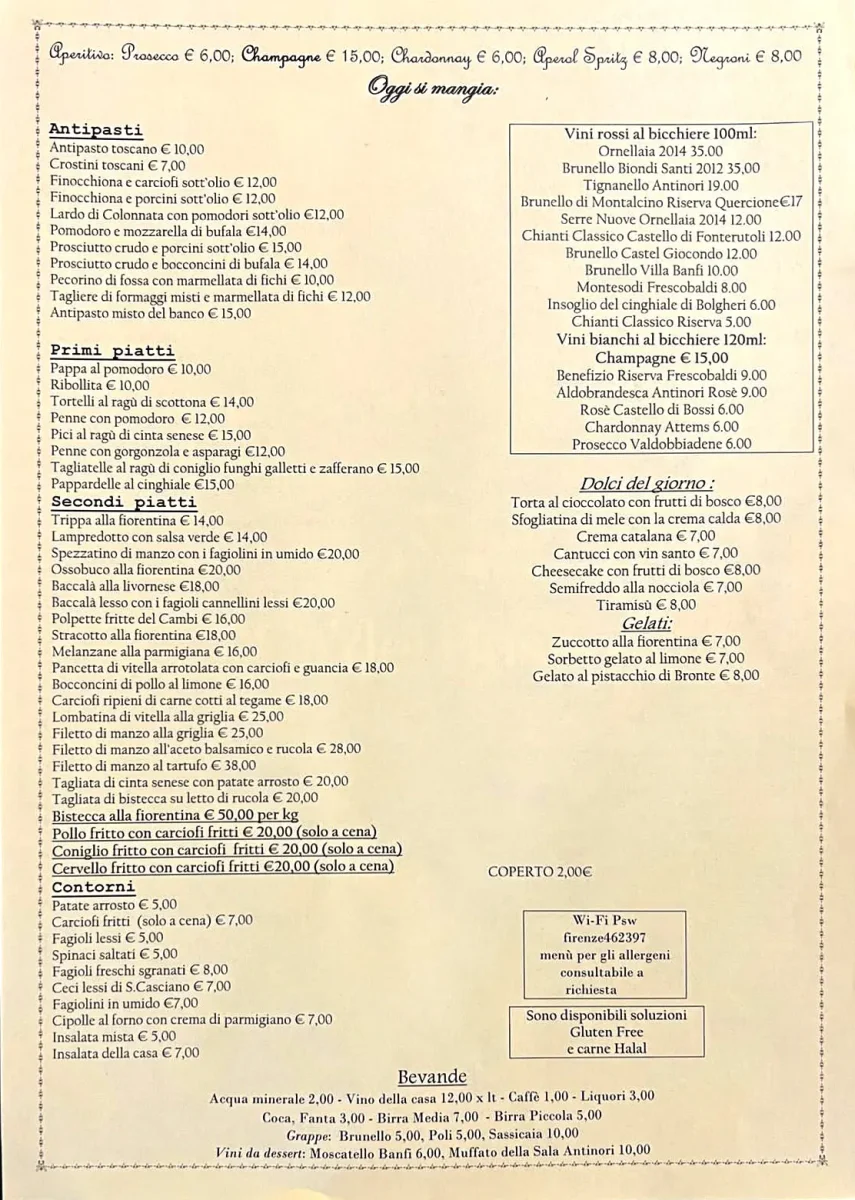 Una gustosissima conferma
la Fiorentina cotta alla perfezione e di altissima qualità
Tradizione e qualità
Al locale tipico e tradizionalista non si sbaglia un colpo Ottimo vino formaggi e ovviamente Fiorentina
Molto molto buono !!!
Il menu… meraviglioso, i tempi di attesa corretti. Tutto molto bene. Costi corretti… anche se poi prendi la "Fiorentina" …e sballa tutto.
Ottima serata con amici
Volevo fare i complimenti a tutto lo staff, super disponibili, ambiente bellissimo e cantina notevole…ottimo rapporto qualità e prezzo ……….. Grazie
Reserve your table
Powered by OpenTable
Tuscan Cuisine
Try the Tuscan specialties that have made the Cambi restaurant famous!